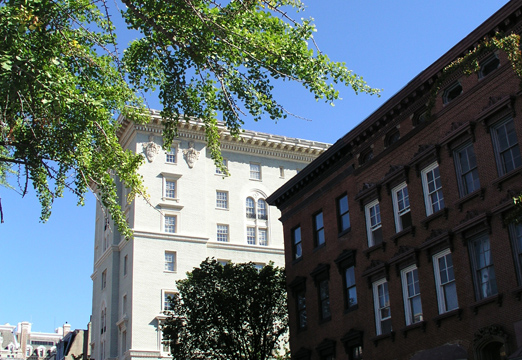 Hardesty Capital Management was founded in Baltimore, Maryland in November 1995 by Jim Hardesty and Randy McMenamin. The firm commenced business with $130 million in assets under management. Locally owned and managed, the firm is now one of the largest, independently-owned investment advisory firms in the region, managing more than $700 million.
Our years of experience and disciplined approach to investing are the primary reasons for our success managing our clients' money. The professionals at Hardesty Capital Management ease your concerns about your investments by providing more than the typical brokerage, bank trust department, or mutual fund. As a trusted advisor and fiduciary, we take a holistic approach to wealth management. Every client, whether an individual or institution, has their own unique financial fingerprint. We create customized portfolios with each client's specific investment goals and tolerance for risk in mind. For our planning clients, we author detailed plans that help them reach their financial objectives.
P

Personalized service from a manager who really knows you.

At Hardesty Capital Management, you have direct access to the person who is managing your money: a trusted advisor who really knows you and what you want out of life. And because we limit the number of clients our portfolio managers serve, they always have time to answer your questions or give advice.
L

Low annual fees that are based on asset values.

At Hardesty Capital Management, you'll always know exactly how much you are paying. Our fee is based on how much your account is worth—not how many transactions are executed. So, our success is directly tied to yours. Moreover, we

combine related accounts for fee calculations.

For our fee schedule 

contact us

.
C

Customized wealth management plans to help you reach your goals.

The first thing we do is listen to what your investment goals 

are

—and then, put them in writing. That gives both of us a benchmark we can use to measure our performance—

and

 your progress. We then create a custom-designed portfolio based on your risk tolerance and timeframe. Later, as time goes on, we'll stay in close contact so we can make timely adjustments, as your needs evolve or the market changes.